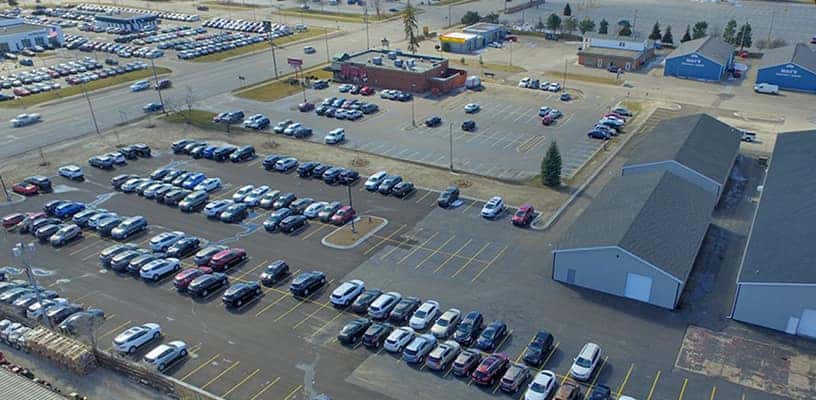 Saginaw Charter Township presented Garber Buick with the Business of the Year Award in the Expansion/Redevelopment category for our recent addition across State Street. We invested more than $1.5 million in the acquisition, demolition, and remodel of the former MAC Windows and Doors site next to Applebee's. We're making great use of this space as overflow parking so that when you come to visit us, you'll have plenty of space to park your car and view the inventory we have available for you. Stop by to check out the new Buick vehicles or peruse the pre-owned and certified cars, trucks, and SUVs available today.
In order to turn the newly acquired property into a space that is ideal for Garber Buick, we are renovating a few buildings into extra storage space so we can have more parts on hand, and as an additional repair facility to give you shorter turnaround times on repairs. After the renovations are complete, we expect these additional facilities and capabilities with our business will turn into 5-10 new jobs for the community so we can serve you better.
We demolished several old buildings that were on the lot, but Garber Buick was able to continue to utilize half of the main building as rental space for neighboring Wohlfiel's Ace Hardware. We are dedicated to helping other local businesses in addition to providing you with a better car experience from start to finish.
Stop by to see Why You'll Do Better With Garber. As we expand and make changes, we aim to continue improving our community as well as our service to you, every step of the way. View our current online inventory now to experience the difference. Take a look at the updated lot and the buildings below!