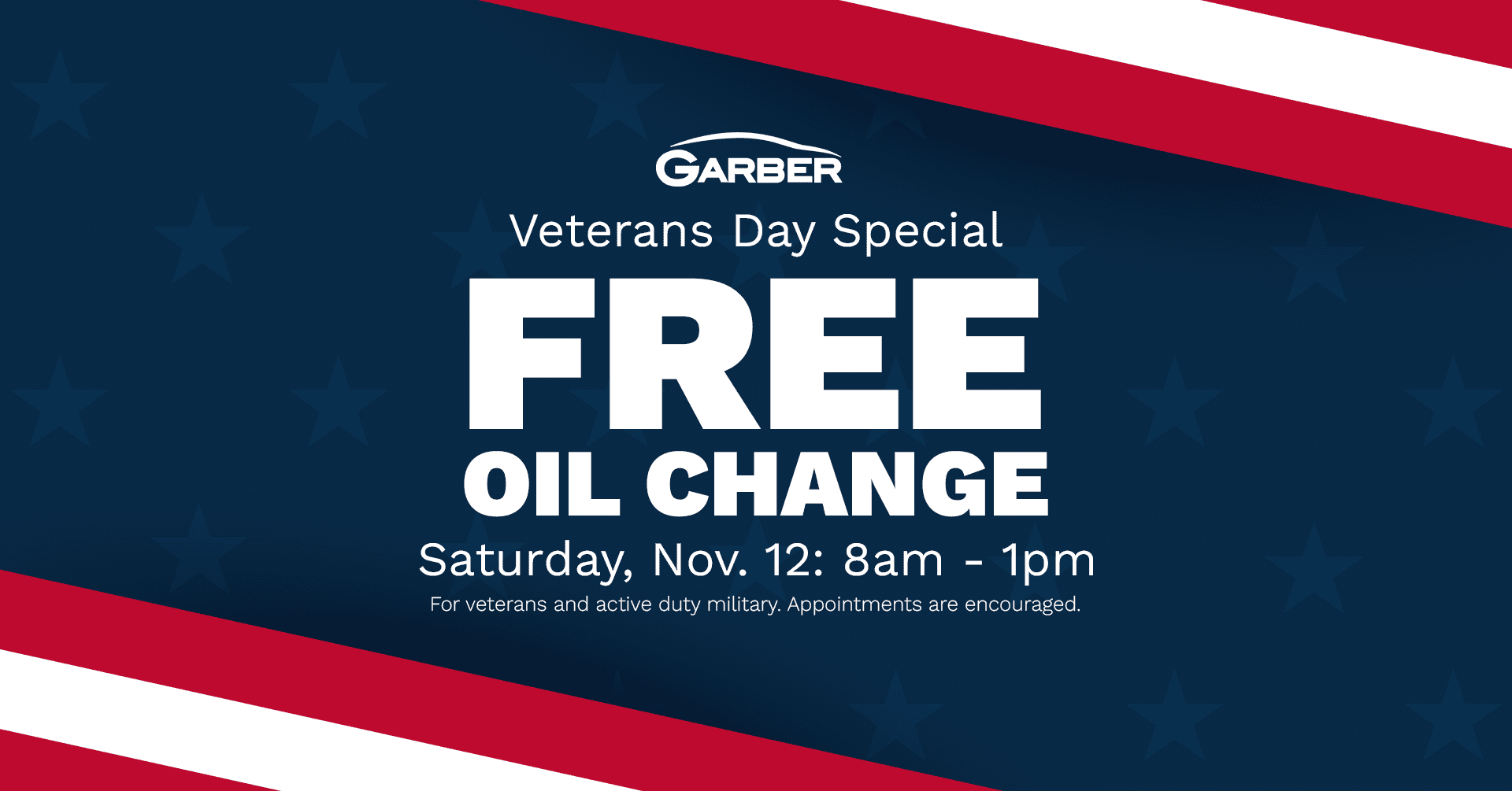 Garber Management Group announced that their Michigan dealerships are proud to honor our local veterans and active-duty military with a free oil change as a way to thank them for their service.
On Saturday, Nov. 12, every Garber-owned dealership in mid-Michigan will provide all veterans and active-duty military with one free oil change (limit one per household, with proof of military service), which includes Dexos1 full synthetic oil and ACDelco filter.
Participants must be present at the dealership on Nov. 12 to receive a free oil change. The participating dealership locations include:
Garber Buick Saginaw, 5925 State Street, Saginaw, 989-497-4444
Garber Chevrolet Midland, 1700 North Saginaw Road, Midland, 989-839-9944
Garber Chevrolet Saginaw, 8800 Gratiot Road, Saginaw, 989-781-4590
Garber Chevrolet Linwood, 75 North Huron Road, Linwood, 989-697-4444
Garber Chevrolet Buick, 12709 W Brady Road, Chesaning, 989-845-3057
Garber Nissan Hyundai, 5450 Bay Road, Saginaw, 989-790-0120
Garber Chrysler Dodge Jeep RAM, 5450 Bay Road, Saginaw, 989-399-8550
All Garber Service Departments will be open from 8 a.m. to 1 p.m. Saturday, November 12th. Appointments are encouraged.
Call or visit any of the above Garber locations with questions or to schedule your oil change appointment. For more information about Garber, visit garberauto.com.