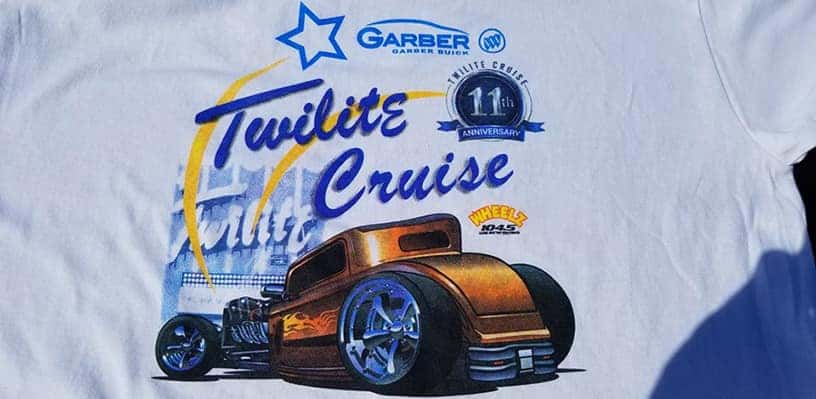 Check out the 11th Annual Garber Buick Twilite Cruise in the video below for a taste of the craftsmanship on display and the fun everyone involved had. Every year, this event brings together car enthusiasts to enjoy the variety and show off their hard work. Whether you're looking for performance vehicles' redline rpms or just want to see the vintage classic-car styling, you can find it at the Twilite Cruise. There were over 400 in attendance this year, a record high for the event.
Attendees of all ages won door prizes, listened to great music by the local band The Beets, and participated in games with Wheelz 104.5 Classic Rock That REALLY Rocks. Participants with a classic car received a commemorative t-shirt. Want to enter your vehicle next year? It's not too early to register — contact us at 989-497-4444 for more information or to add your name to the roster.
Named for the Twilite Drive-In Theatre located across the street from the dealership – where the Menards is now – Garber Buick hopes to continue this event for many years so our community has a place to gather and enjoy vehicles as much as we do.