Garber Buick is Caro's Trusted Dealership
Caro knows Garber Buick is the Leading Dealer for New and Used Vehicles
For great deals and high quality Buick cars, Caro residents come to Garber Buick on State Street in Saginaw. Our access to a wide range of new and used vehicles combined with flexible financing options and first-rate service will make it easy for you to find the perfect vehicle. And when it's time to have your vehicle serviced, bring it back to us at 5925 State Street in Saginaw – just a short drive from downtown Caro.

Directions from Caro to Garber Buick
Take M-81 for 25 miles until I-75
Hop on I-75 South for 1 mile and take exit 150 for I-675 N
Continue on I-675 N for about 3 miles and take exit 3 for M-58/Davenport Ave
Then stay on Davenport until it turns into State Street and Garber Buick is on the left after about 4 miles
See New Buick Models for Caro
The largest inventory of Buick models near Caro, MI is in Saginaw, MI. At Garber Buick we keep all the available models in stock – from the classic Regal to the brand new Envision. We're standing by; ready to help you make an informed decision that matches your budget and driving needs. Our goal is to make sure you drive home happy! So browse our models here and then call us at (800) 998-8171 to set up a test drive appointment.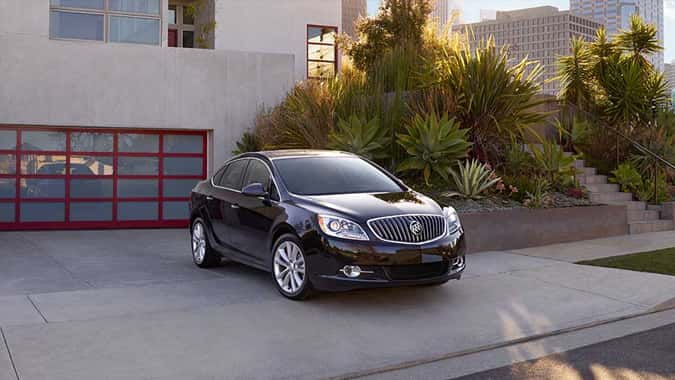 New Buick Verano
For the daily commuter who needs a little panache, look no further than this sleek sedan. The responsive handling and reliable performance makes this a car you mind running errands around Caro in.
New Buick Regal
For the daily commuter who needs a little panache, look no further than this sleek sedan. The responsive handling and reliable performance makes this a car you mind running errands around Caro in.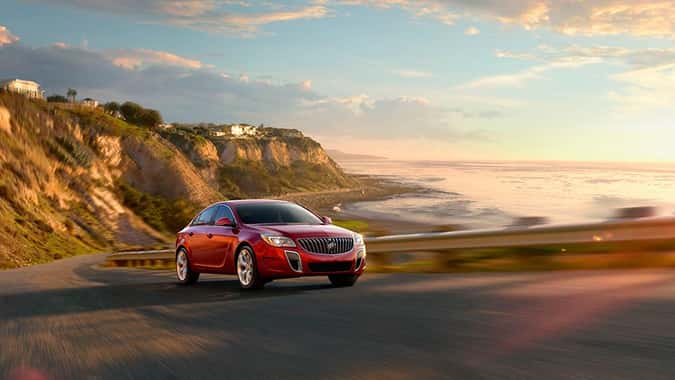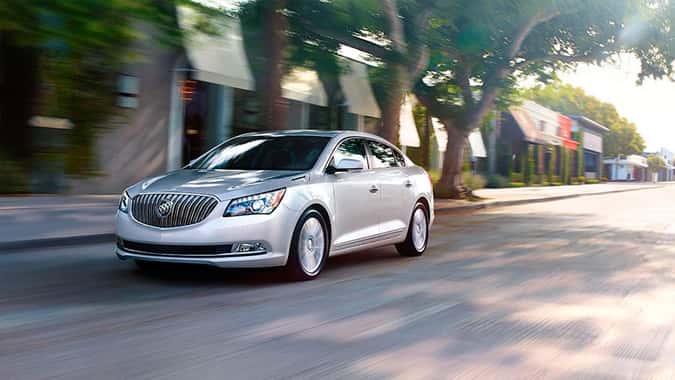 New Buick LaCrosse
An elegant and tasteful ride for the environmentally conscious. Boasting 25/36 mpg city/highway, you won't mind driving out to JJ Jamokes.
New Buick Cascada
Be the first at the Caro Car Show to cruise through with this new beauty. Buick's new convertible is as luxurious as it is stylish, touting touch-screen controls, a turbo-charged engine and a top that can drop in as little as 17 seconds.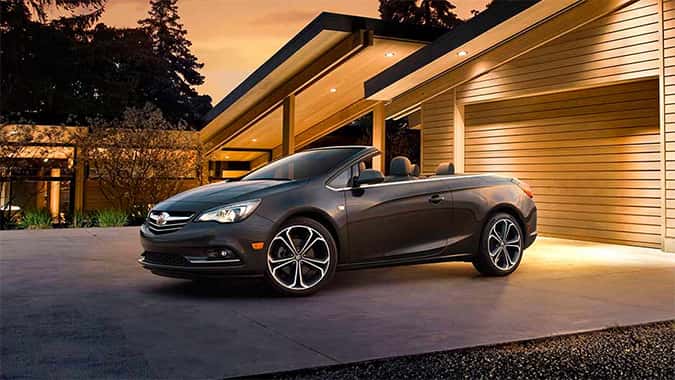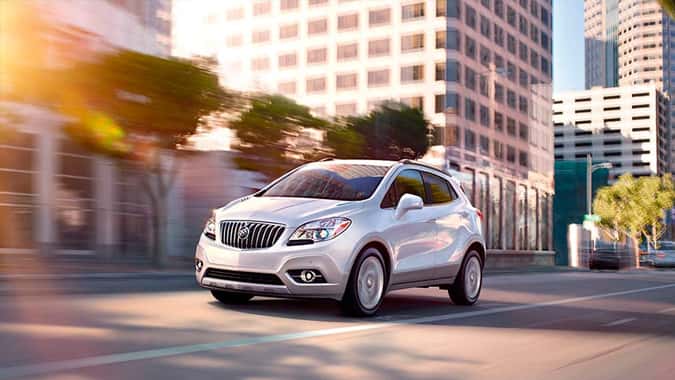 New Buick Encore
This subcompact SUV has all the luxuries of its larger counterparts but also the fuel economy of a sedan. You might not mind being driver on the next trip to the Oven Restaurant because you're saving money and have enough room for all your friends.
New Buick Envision
This newest addition the Buick family is a fully loaded mid-sized SUV that's sure to impress. You can take all your friends to the Pumpkin Festival and not worry about cargo space when they all pick out a pie and gourd to take home.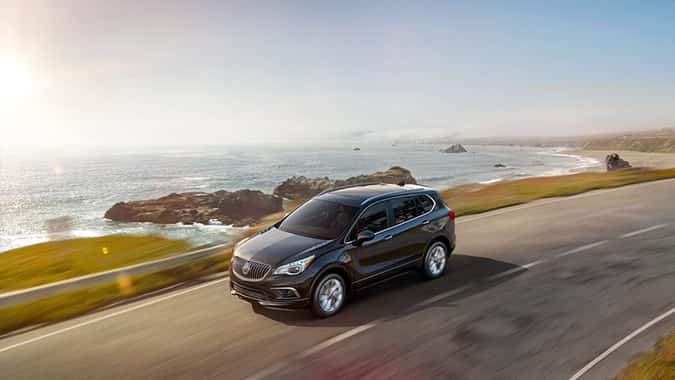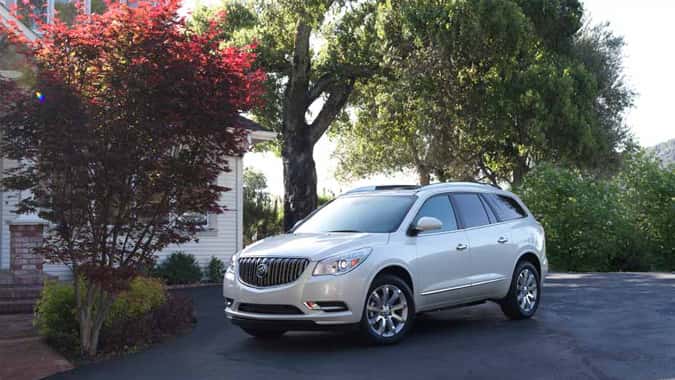 New Buick Enclave
Bundle up and jump into this spacious SUV for the Winter Festival. You'll have enough room to take the whole family and thanks to the 5-star safety rating, you can drive with assurance.
Shop Our New Buick Inventory
Visit us in Saginaw today to check out the latest Buick models for sale in the Caro, MI area.
Quality Used Cars for Sale in Caro
Whether you need an efficient sedan for commuting, a truck for hauling, or an SUV for football practice, Garber Buick has a wide selection of quality used vehicles for you to choose from. We keep our vehicles in excellent condition and offer a large variety so you can choose a car within your budget that you know is ready to drive. With options like used cars under $10,000, plenty of Certified Pre-Owned vehicles, select Demo vehicles with low mileage and a $1,000 More for Your Trade-In program, you're sure to drive back to Caro happy.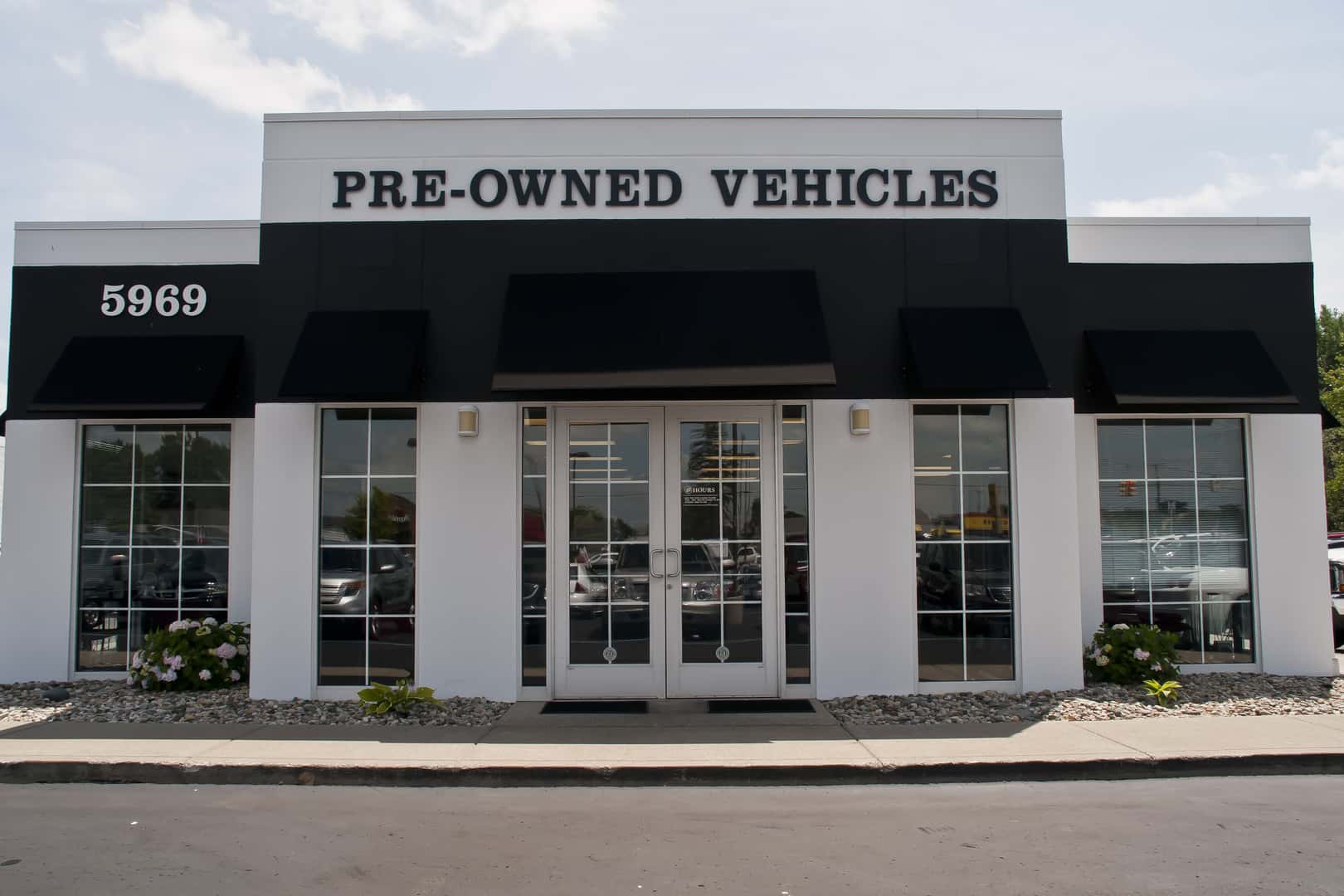 Guaranteed Financing
Garber Buick works with lenders local to Caro as well as national names to help you get the vehicle you need. We believe in financing for everyone – whether you need help negotiating the best interest rate for you or rebuilding your credit score, our finance team will work closely with you to find the plan that meets your needs. With an easy online application form that you can fill out in the comfort of your home in Caro, we put together a finance package that's tailored to you. Best of all, our application process is secure, quick, easy and free!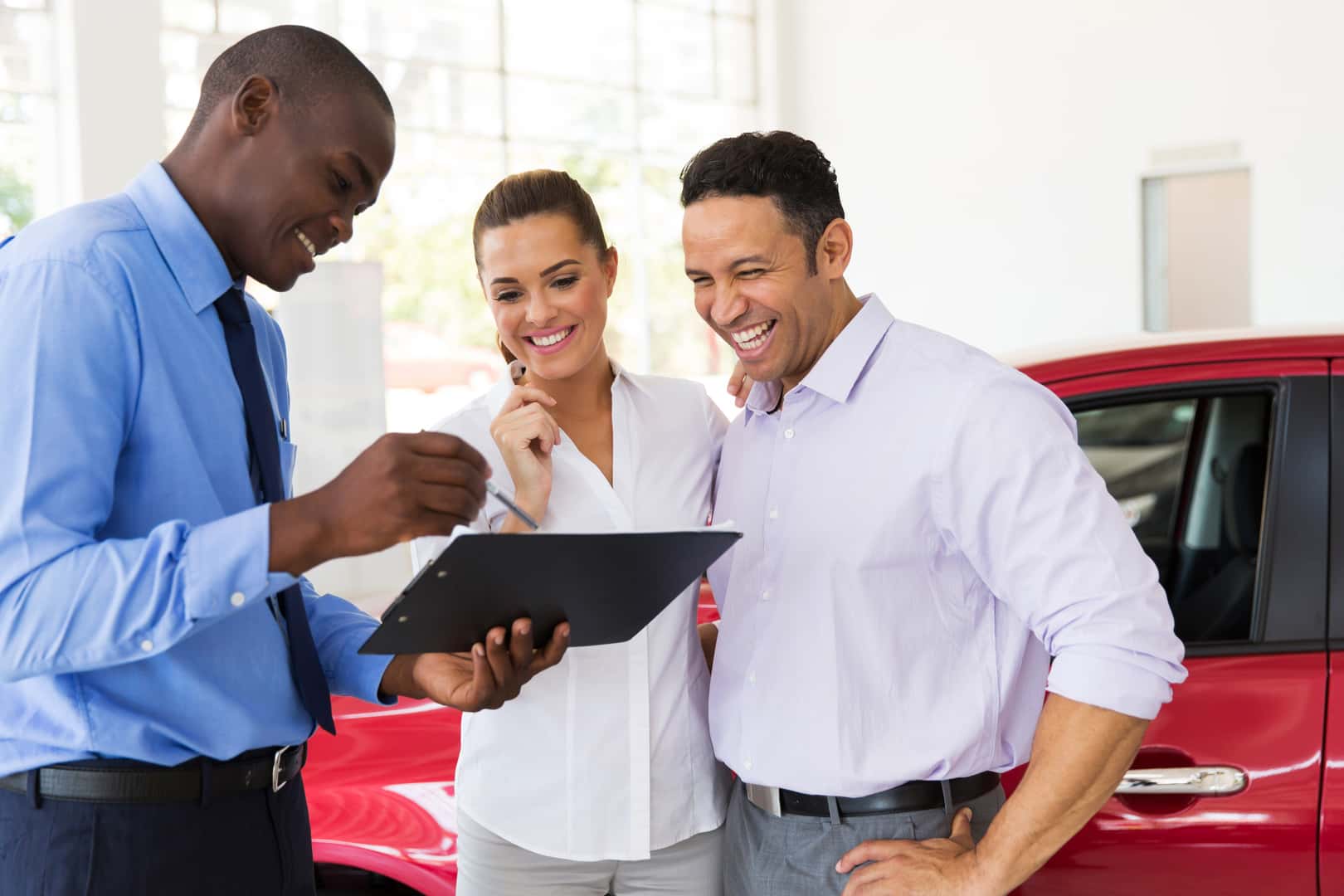 Certified and Affordable Auto Service
To keep your vehicle in peak shape, regular maintenance is a must. Thanks to our ASE-certified technicians and state-of-the-art service center, your car is in good hands at Garber Buick. We work on large or small services such as:
Oil Change – Smart drivers understand that their oil is the lifeblood of their vehicle – that's why it's so vital to keep it clean and topped up. Our technicians provide the finest oil that's best suited to your vehicle.
Brake Inspections – You need your vehicle to perform perfectly in critical moments that's why getting regular brake inspections and pad replacements are so important. We'll ensure your car is ready to stop precisely with ease.
Warranty Service – Whether it's time for a tire-rotation or a milestone service, we've got you covered. We know the ins-and-outs of your warranty and will make sure your terms are honored to the fullest extent.
We use Original Equipment Manufacturer (OEM) parts to restore your vehicle to optimal condition, and we offer complimentary shuttle service for your convenience. So, whether you need general maintenance or a large repair, our expert technicians are ready to provide superior service at a fair, low price. Schedule a service appointment online today!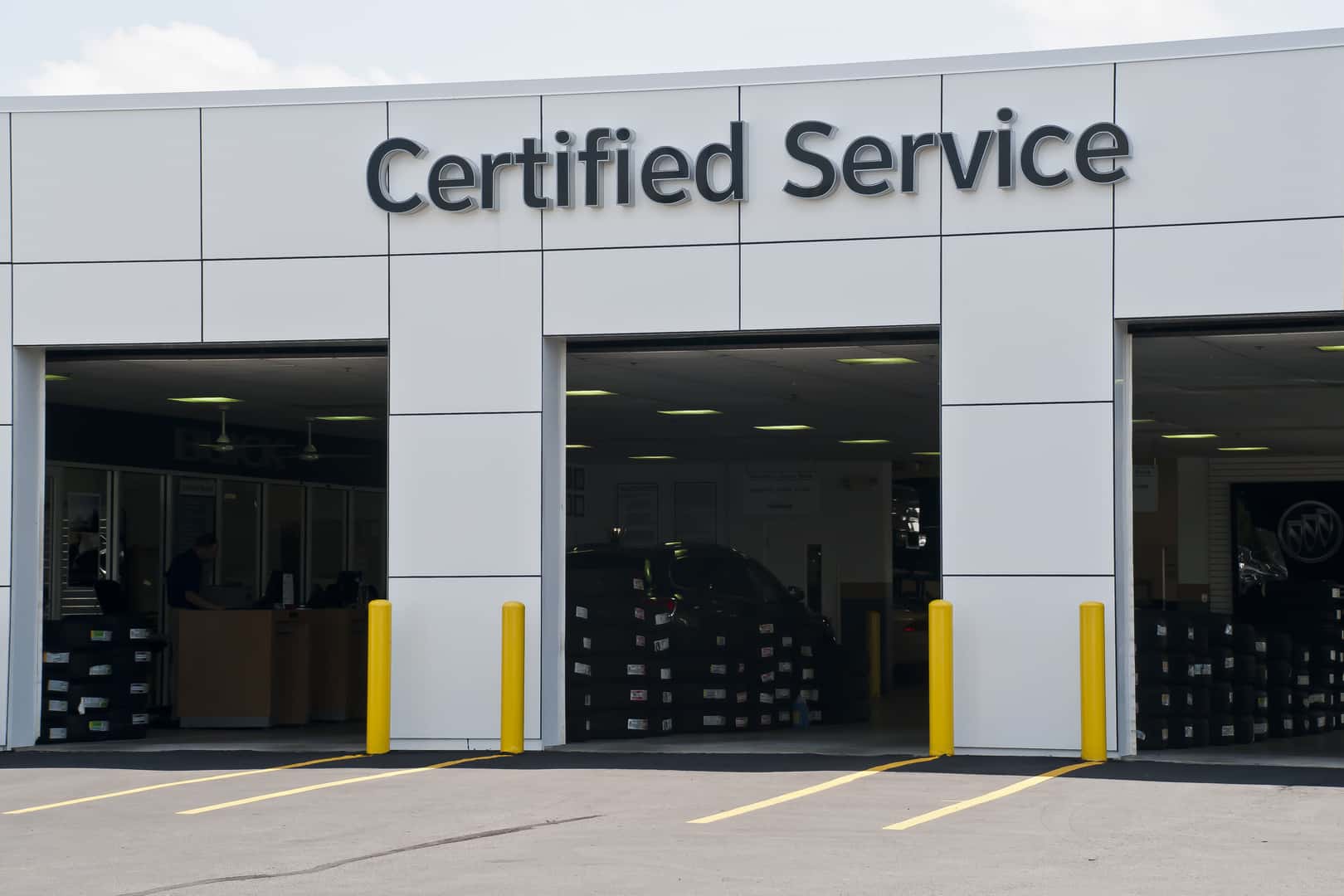 Visit Garber Buick for Premium Service First
Call or visit us today to see how you'll do better with Garber! With the best sales and service staff in the Caro, Midland, and Bay City areas, fast and friendly service is guaranteed every day. Whether you are looking for a new Buick or are ready to trade in for something different, Garber offers the largest selection at the fairest price, with the highest value for your trade-in. See what everyone in the Midland area is raving about, call Garber Buick at (989) 497-4444 or visit us today on State Street in Saginaw!